Today's Featured Poet is
T A Albl
---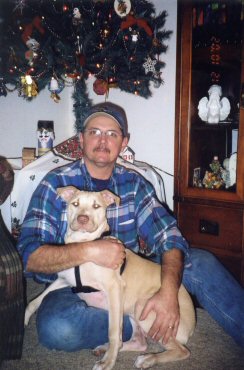 Birth Place
Illinois
Age Category
41-50
Birth month and day
August ,28
Education
High School Graduate
Occupation
Refrigeration Tec
Hobbies
Biking with my wife, Golf, Pool
Awards or achievements
Saved by faith through grace
in the Lord Jesus Christ.
Marital status
Married
Children/grandchildren
3 boys
Professional or Philanthropic associations (including religious affiliation)
Member of a wonderful body of believers in Maryville IL.
Poetry writing experience
from--well, you decide
No formal training

State or country in which the poet resides
United States
Testimony of saving faith for Christians only
The Grace that does not change your life can not save your soul.-C H Spurgeon
About the Poet
I love God and claim Jesus as lord.
My purpose is to encourage others to do the same.
See what this poet has written
---
---